Racing and timepieces
have always been sacred partners over the years sharing the same
core values like performance, endurance and precision.
At Revelot we have always been passionate about supercars and early this year we begun to think about how we can create our version of a supercar watch.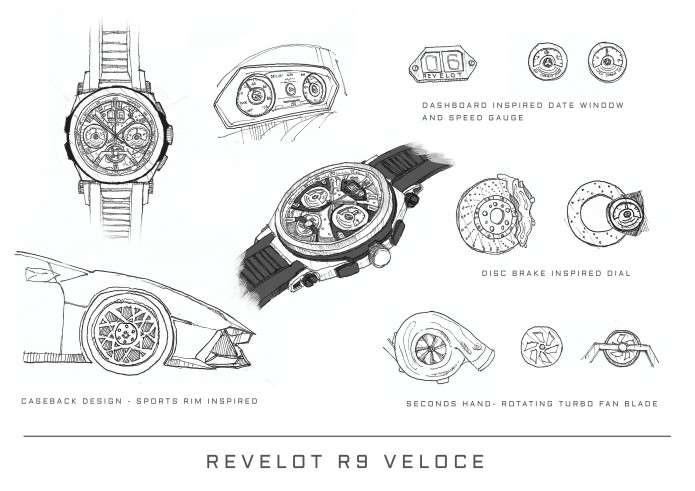 With passion in racing and Motorsport, over the past few months we have been deliberating an idea of 
infusing a supercar's soul into a wrist watch
. Let us introduce you to the
 

Revelot R9 Veloce.
 A watch made for racing enthusiasts that want to extend their love and passion for supercars into a timepiece
.
To give the watch a touch of luxury, the Genta inspired case shape and form compliments the overall supercar characteristics. Gérald Genta (1931-2011) created some of the most iconic models in the watch world notably the Audemars Piguet Royal Oak.
From the sapphire glass to the movement, the Revelot R9 Veloce is designed with 7 layers of intricately crafted dials and parts that gives depth and attitude to the watch. Average fashion watches only have 1-3 layers.
WHAT ABOUT LUME?
BGW9 Swiss Super-luminova on hands
Stainless Steel Case back with unique supercar rim design.

---